The Belfast UX bookclub meetups continue, and 30 May gathering had author Sara Wachter-Boettcher taking questions and providing insights on 'Technically Wrong: Sexist Apps, Biased Algorithms, and Other Threats of Toxic Tech'.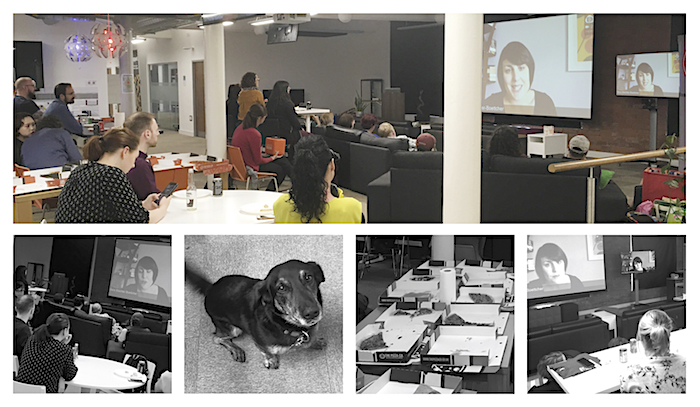 This marked the twentieth UX Belfast meetup I've organised and, significantly, the best attended. A partnership with Women in Tech Belfast for the evening contributed hugely to that milestone. That said, interest in the group is rising rapidly, with over 220 members on the Meetup.com page at time of writing.
Sara's book made Fast Company's Top 10 Business & Leadership books of 2017, and Wired's Top Tech books of 2017. Although a relatively short read, Sara has managed to gather a shocking number of case studies and examples where technology might be successfully delivering 'engagement' with users but letting humans, even society, down in the process.
Further information on the book, as well as Sara's work as an independent content and UX consultant, can be found at her website http://www.sarawb.com.
Huge thanks to partners for the evening, Women in Tech BFS. Thanks also to PuppetBelfast for providing the great venue and refreshments, Slice app for the copious amounts of pizza and to WW Norton UK for discounts and copies of the book to give away.
To thank Sara for her time, a donation has been made to local charity, WomensTec. For more information visit http://www.womenstec.org